Spring is the most appropriate season in which to conduct flora and fauna surveys in Western Australia's South-West region.
Why survey in spring?
Spring, occurring from September to November in the southern hemisphere, is the season following winter and preceding summer. In our Mediterranean climate in Western Australia's South-West region, spring is synonymous with growth and regrowth, rejuvenation and renewal. Most locals will know, it is the time our glorious wildflowers explode into carpets of colour, drawing enthusiasts from far and wide to witness their splendour.
From a scientific point of view, in the South-West, spring is the time that most annual and ephemeral (short-lived) plants emerge, and most perennial plants are in flower. Flowers are often required to accurately identify flora species and to determine differences between species and sub-species. As a result of proliferation of flora and flowers, fauna activity is also at its peak, with an abundance of food sources available.
It is for these reasons that regulatory guidance, provided by the Environmental Protection Authority (EPA) stipulates that field surveys for biological values for environmental impact assessments in the South-West should be conducted during spring.  This guidance addresses different optimal survey timing for other biogeographic regions, depending on the timing of the main flowering season.  But for the South-West; north to around Kalbarri on the coast, across the Avon Wheatbelt and Mallee provinces and along the south coast and Esperance Plains, spring is the optimal time to conduct field assessments for flora, vegetation and fauna values.  Surveys conducted outside this time will not be viewed as credibly by regulators when assessing results where they contribute to environmental approvals applications.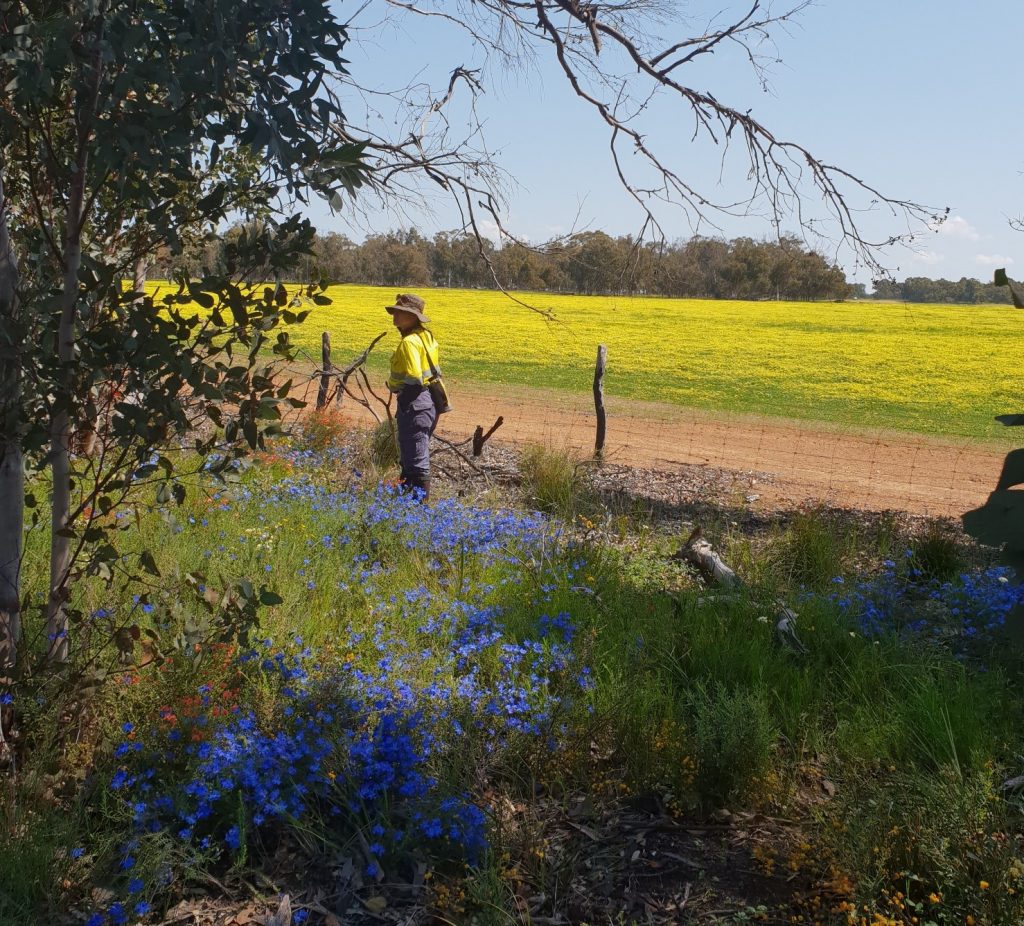 What are the risks of not conducting surveys in the South-West during spring?
If surveys are conducted outside of the optimal time, it is not unheard of for the EPA and their advisory departments to instruct development proponents to undertake more surveys during the appropriate season, or effectively, repeat the work at the right time. Rejection of applications or instructions to repeat scopes of work are a major risk for projects. A risk that can result in increased project costs and delays to schedules. Such blow-outs can risk investments and in some cases, damage company reputation.
How to avoid the risks and invest intelligently in environmental consultants
An experienced and knowledgeable environmental consultant will pay particular consideration to properly scoping and planning environmental assessments. For flora and fauna surveys in the South-West, this will emphasise spring field surveys. Whether earlier or later surveys might be acceptable, or more appropriate, can be predicted by tracking meteorological data for various geographic locations; an activity routinely carried out by the FVC team.
At a finer level of detail, narrowing in on suitable field survey timing will also address finer specifics to target conservation-significant flora, that may flower at slightly different times, during spring or other seasons. Even more complex are those species that may require multiple surveys, in order to properly identify plants during different life cycle stages.
Proponents may not be aware of such complexities, but regulatory agency personnel are, and so too are good environmental consultants. Therefore, engaging experienced consultants who can assist with careful scoping and timing of field surveys can avoid risks, optimise schedules and save on costs in the long-run.
Plan ahead for spring and avoid environmental consultant shortages
Since such a large proportion of field survey work undertaken by environmental consultants conducting biological assessments is concentrated during spring, ecological consultants are in high demand over the period, even becoming booked out at this time of the year. For this reason, it pays to plan ahead and book consultants for spring surveys early.
Proponents should also be mindful that due to the very busy field season that most environmental consultants experience during spring, the back-log of reporting that comes thereafter means that timeframes for compilation of reports will necessarily be longer than at other times of the year. Writing a report for one survey whilst doing the field work for the next survey just isn't possible, as much as we've tried! Many of our clients understand this constraint and therefore, thankfully have realistic expectations regarding delivery of spring survey reports. Being able to incorporate such delivery timeframes into broader project schedules will further manage project risks.
An experienced and knowledgeable environmental consultant will give particular consideration to appropriate timing of field surveys, right down to targeting individual species, coupled with careful tracking of rainfall and temperature data for given areas. Occasionally, consultation with government advisory departments, such as the Department of Biodiversity, Conservation and Attractions (DBCA) may also be appropriate, to discuss matters such as survey timing. Factoring in such consultation will also add to the overall task duration.
Careful planning and scoping of field flora and fauna studies can take time, especially for large survey areas, which is another reason why early engagement with consultants pays off.
Need flora and fauna surveys this spring?
With spring only a couple of months away, now is the time to consider any spring survey needs, if this hasn't already commenced.
If it isn't clear whether your project may require spring surveys, what sort of surveys may be required, or if the specific timing of these and likely report delivery timeframes are unknowns, FVC can assist.  Our team have been scoping and undertaking biological assessments and delivering high-quality survey reports across Western Australia for over 20 years.  We have an intimate familiarity with the technical guidance for surveys that need to inform the environmental impact assessment process, and a good understanding of regulator expectations. 
Beyond biological assessments, we can also assist with the next stages, including:
environmental approvals applications
regulatory authority consultation
environmental monitoring and monitoring plans
environmental offsets
environmental compliance reporting
If you need assistance with any of these tasks and especially if you may have spring survey needs, get in touch with our friendly team.