This week, we have excitedly welcomed Adrian Barrett as Ecologist/Botanist to the FVC team. He joins us just in time for the busy spring field season, kicking off in less than two weeks.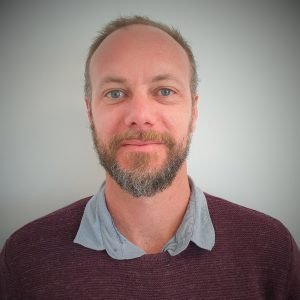 Adrian has more than eight years' experience undertaking biological and ecological surveys within consulting, conservation and research roles. He has worked as a consulting botanist since 2012 and has also contributed to numerous fauna assessments, including as part of his post-graduate studies on WA Possums. Adrian is particularly experienced in botanical assessments, ranging from baseline detailed and reconnaissance surveys, to targeted flora surveys and monitoring programs. His field survey experience spans most WA bioregions, with particular emphasis on the Swan Coastal Plain, Jarrah Forest and the Pilbara regions. Adrian is competent in leading field teams, including in remote locations and harsh environments and in the full range of survey requirements, from experimental design, data management and analysis (including statistical analysis) to technical reporting in accordance with technical guidance.
When he isn't busy working as a consulting ecologist, Adrian enjoys extending his time spent outdoors, indulging in hiking, refining his soccer skills or enjoying other sports. He also still enjoys a little bit of woodwork from time to time, following on from his former career as a furniture craftsman.
We are looking forward to Adrian becoming part of the FVC furniture.