Last week was a week of welcoming new teammates, with Botanist, Olga Nazarova also joining FVC. As a passionate plant taxonomist, Olga is a valuable addition to our team.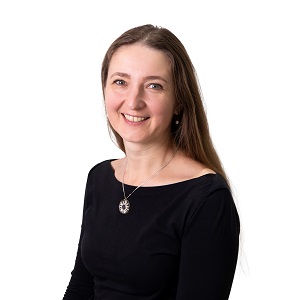 Olga has a Bachelor of Science in Botany and Genetics from the University of Western Australia. She has a thorough knowledge of plant biology, physiology and ecology, and is skilled in formal taxonomic identification of plant specimens, particularly Western Australian taxa. In collaboration with an accomplished Western Australian Herbarium botanist, Mike Hislop, Olga described and published a new species, Convolvulus pyrophilus, and updated the key for Convolvulus species of Western Australia. Olga has gained valuable experience in conducting flora and vegetation surveys in various bioregions, including the Swan Coastal Plain, Wheatbelt, and the Pilbara. Olga also has interests and skills in data analysis interpretation, and in the use of GIS software.
Olga will be joining her new teammates on several field trips over the upcoming field season, predominantly to the Pilbara region.
When she isn't looking at plants, Olga likes to spend time reading, crafting, and hiking, but it's a safe bet that she's admiring our beautiful Western Australian flora on those hikes too!
The FVC team warmly welcomes you, Olga!