Environmental consulting companies provide a range of services on a contractual basis for private and public sector clients, addressing various environmental issues. Depending on the specialties of the consultancy, the services offered may include environmental assessments or monitoring, environmental impact assessment (EIA), preparing environmental approvals applications and environmental management planning.
When are environmental consultants needed?
Depending on the functions of an organisation, environmental consulting services may be required to:
Assess the environmental values of a specific area that may be proposed for development, or within a conservation or research area
Assess the environmental impacts that could result from a proposed development or change in land use
Assist with the statutory approvals process to obtain environmental approvals for a proposed development
Assist with environmental approvals compliance, by designing and undertaking monitoring programs and reporting
Plan for appropriate environmental management, alongside proposed developments or within conservation or research areas.
Within each of these services, there are a range of specialty tasks.  For example, environmental assessments may investigate what environmental conditions exist in an area with regards to flora, fauna, waterways, heritage, contamination or a range of other aspects.  Depending on the type of project, there are several environmental licences, permits and approvals that could be required, obtained from a range of statutory bodies at all levels of government.  Depending on the nature of the project, the type of management plan or monitoring program that may be needed is also variable.  In short, the range of environmental consulting services that any organisation may require at any given time can be vast.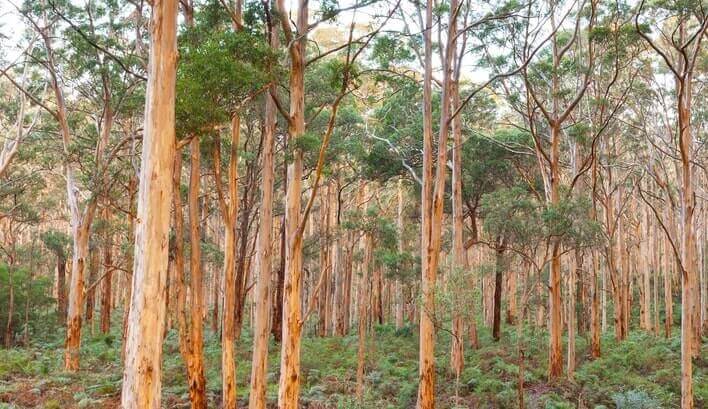 Why should organisations engage environmental consultants?
Organisations may require the services of environmental consultants when their specialist expertise is required, or when the workload exceeds that able to be completed by their own personnel.
Engaging a third-party specialist may also help organisations to shift the risk of completing environmental assessments and associated tasks outside of their business.
Whether for impact assessment or approvals before the commencement of a development, for compliance requirements, or for research or conservation purposes, it is important to engage a suitably qualified and experienced environmental consultant. With environmental legislation in effect, a single and small mistake may contribute to larger and potentially costly issues. Correctly scoping project requirements will avoid such pitfalls, including regulators requiring surveys be repeated, refusal of approvals, longer timelines for approvals, hefty fines, suspension of licenses or attracting negative press and a bad reputation.
Which type of environmental consultant should be engaged?
Some larger environmental consulting firms may offer expertise across the full spectrum of environmental services, including biological assessments, heritage, contamination, hydrology, noise and air quality, as well as specialising in EIA, approvals, environmental management and compliance tasks. Smaller or boutique consultancies may offer services in only one or a selection of these areas of expertise, but may be regarded as specialists in their fields and therefore, may be highly regarded.
When environmental consulting services are required, organisations should weigh up the costs and benefits of engaging the various environmental consultants available to them. In this assessment, reputation, experience and capability should be given due consideration, as the costs of rework, or project delays may far exceed the costs associated with investing in the best choice of consultant in the first place.
What is the best choice of environmental consultant?
A suitable environmental consultant for a project will have experience, commitment to quality and environmental ethics and will be prepared to work collaboratively on the best approach on a project by project basis. Reputable environmental consultants can share in client vision, whilst still ensuring and supporting sustainable development. Above all, a good consultant must have professionalism and integrity.
Utilising the services of a high-performing environmental consultant may mean that client organisations are challenged in their vision, may be forced to step outside their normal ways of doing business or may be required to go the extra mile in their commitments to protection of the environment. A truly good environmental consultant will explore opportunities to avoid, mitigate and manage impacts in a way that organisations may not have yet considered in their history.
Consultants with a sound understanding of the environmental assessment and approvals processes ensure the best outcome for clients in terms of project definition, characterisation of the environment, impact assessment, approvals acquisition and compliance. Utilising competent environmental consultants also ensures the best possible outcomes for our environment and secures our role as environmentally responsible corporate citizens.
The FVC team is prided on working with clients, not just for them, with a focus on project needs, from beginning to end. This means, all assessments and the approach we will take has environmental sustainability in mind and is tailored to the project and client needs. This approach delivers focused results, efficiencies, value for money, environmental sustainability and proper regulatory compliance.