A selection of our clients
What our clients have to say about us
2019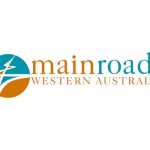 "Kellie and her team are diligent and hard working. They have a breadth of experience and are extremely punctual in providing reports."
John Braid
Main Roads Western Australia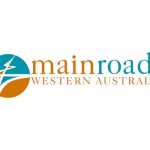 "[FVC] provides excellent customer service. Project updates are regularly provided; Project Leader is always available to promptly respond to any queries. Services provided by FVC are value for money. Timeframes for completing work and submitting reports are always satisfactory. Quality of survey work, data submission and report writing are always excellent."
Marni Baetge
Main Roads Western Australia
"The Focused Vision team in WA have been outstanding at client service. they have been helpful, well informed and very timely with all their work. Kellie Bauer-Simpson has been of particular assistance to the City with regards to providing technical expertise and advice. The quality of the work has been of the highest standard and they are always happy to go the extra length. We have had a change of staff recently and Focused Vision's expertise and assistance has been invaluable."
Senior Environment Officer
Local Government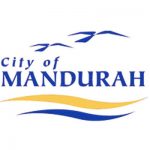 "FVC were prepared to listen to client needs and work through issues. Responded to feedback and made changes in a timely way. Delivered high quality work."
Eryn Jackson
City of Mandurah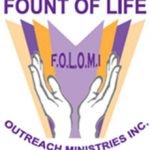 "Kellie from Focused Vision was awesome. My project was a contentious project working with vulnerable people and Kellie ensured she delivered on time. She was accurate in her reports and very timely. She took time to visit, undertake site visits and hear and listen to the scope of the project. Above all her very sincere and friendly attitude was the winner!"
Maria Daniel
Fount of Life Outreach Ministries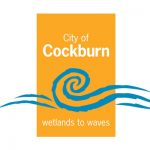 "Honest and ethical company that is extremely professional and knowledgeable."
Adam Harris
City of Cockburn
"Amongst the many high-quality attributes descriptive of [the] team, the highlights centre on the excellent quality of their work, the responsive and timely approach to scopes, the general lack of there ever needing to be rework, and the robust reliability of their deliverables and advice."
Jonathan Davies
Jacobs
"Focused Vision were excellent at communication with us as a client, provided well-written reports that were exactly what was required by us, were professional at all times and adhered to all safety and security requirements."
Confidential Client
Aviation Industry
"Very well organised. Their advice in regard to biological surveys and regulatory considerations was always accurate and forthcoming whether it was in scope or not."
Carmelo Gumina
Jacobs
"Focused Vision produced work of an extremely high technical quality, were responsive to requests, and provided exceptional customer service"
Kate Thomson
Jacobs
"Focused Vision always take the time to ensure the information they are providing is fit for purpose and meets all relevant state and federal requirements/guidelines."
Susan Regan
Jacobs
"FVC are an extremely reputable, knowledgeable and professional consultancy. They deliver projects on time and on budget and I cannot fault the quality of their work."
Jordan Hare
Meta Maya
"Excellent communication, project management, professionalism, delivery of timely and to-budget work packages, flexibility to cater for changing demands throughout work schedule"
Mimi d'Auvergne
"Very professional service & always prepared to "go the extra mile" to make sure projects were delivered to customer requirements. Working on fixed price contracts, FVC provided excellent service within the available budget"
Rick James
Peel-Harvey Catchment Council
"Very competitive pricing, delivers exactly what is promised and is a classy/professional outfit!"
Art Malone
Rey Resources
"Value is interpreted by me as great service delivery at a competitive price. Focused Vision provide the expertise I require, deliver great results in a timely fashion and the price is good."
Dee Broadmore
Meta Maya Group
"Focused Vision Consulting provided expert service to ensure that we and the community group we are working with received the best possible results from a Bushland Action Plan and weed survey that addressed our specific needs and concerns. They were very open to our feedback on their work and responded very positively. They excelled in the service they provided even with our limited budget and tight timeframes to ensure a high standard was maintained and best possible outcomes were achieved for us and the community group. FVC were always very approachable, easy to talk to and responsive in my experience. FVC provided excellent results in the form of a bushland management plan and weed maps with digital data addressing our specific requirements."
Mike Griffiths
Peel-Harvey Catchment Council
"Everything that was asked of Focused Vision was delivered to the quality requirements for the project scope, on time and well within budget. Focused Vision also provided readily available advice with authority on the subject. Furthermore, I have also worked with Focused Vision as a partner and found their professional performance to be equal or better than the service they provided Matters of Environment.
The quotation provided by Focused Vision for the project scope was extremely competitive and they delivered the botanical report to specification and charged less than the quotation given."
Barry Shepherd
Matters of Environment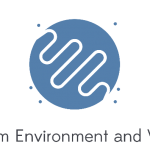 "Technically rigorous, easy to communicate with, good to work with. FVC provided good value for money. The environmental consulting field is competitive and FVC provide good quality service at a reasonable price that represents good value for money."
Mike Braimbridge
Stream Environment and Water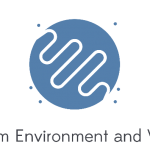 "Services were delivered in a professional and timely manner. Exceeded expectations with project delivery and were well priced within this market place."
Matthew Smith
Meta Maya Group
2017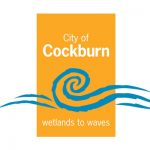 "I have worked within the environmental arena for over 15 years, within both the private and government sectors.  During this time I have worked closely with many environmental consultancy firms on various projects of varying scales. If I had to rank these consultancies, Focused Vision would be at the top!
In a time where many consultancies put money and client before the environment, also known in the industry as 'hired guns' of which there are many, Focused Vision can hold their heads high. The team's experience and moral poise always provide win-win scenarios time and again.
Their staff are professional on a multitude of different levels and always willing to go above and beyond when required.
Thank you Focused Vision"
Adam Harris
Environmental Officer, City of Cockburn
"Kellie, it's been an absolute pleasure working with you and the team! As a provider of environmental surveys, Focused Vision understand the integral role they play in contributing to the overall success of the project. They are always responsive and prepared to react professionally to changing needs, always prepared to go the extra mile. A pleasure to work with."
TJ
"Focused Vision Consulting has taken the time to get to know our business and our needs. Not only have they been able to tailor their assessments and reports to ensure they contain the information we require in an easy to use format, but they have also been able to anticipate our requirements and address them proactively. Kellie and her team always conduct themselves in a professional manner and are responsive to our needs. I would highly recommend Focused Vision Consulting."
Confidential client
"Monthly updates of progress always provided on time; report submitted was great quality; Kellie is always friendly, approachable and professional."
MB
infrastructure providing organisation
2015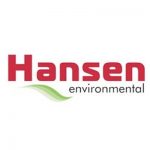 "The service you provided exceeded all expectations, we are very happy with the quality and fast turn-around considering the amount of time we had. Thank you Kellie & Will."
Saskia
HSE Administrator, Hansen Environmental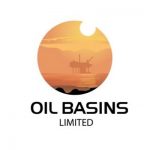 "Overall, very satisfied with the level of expertise demonstrated for the project, by a new, small private company. Competitive rates, great communication."
Mimi d'Auvergne
Environmental Manager, Oil Basins Limited