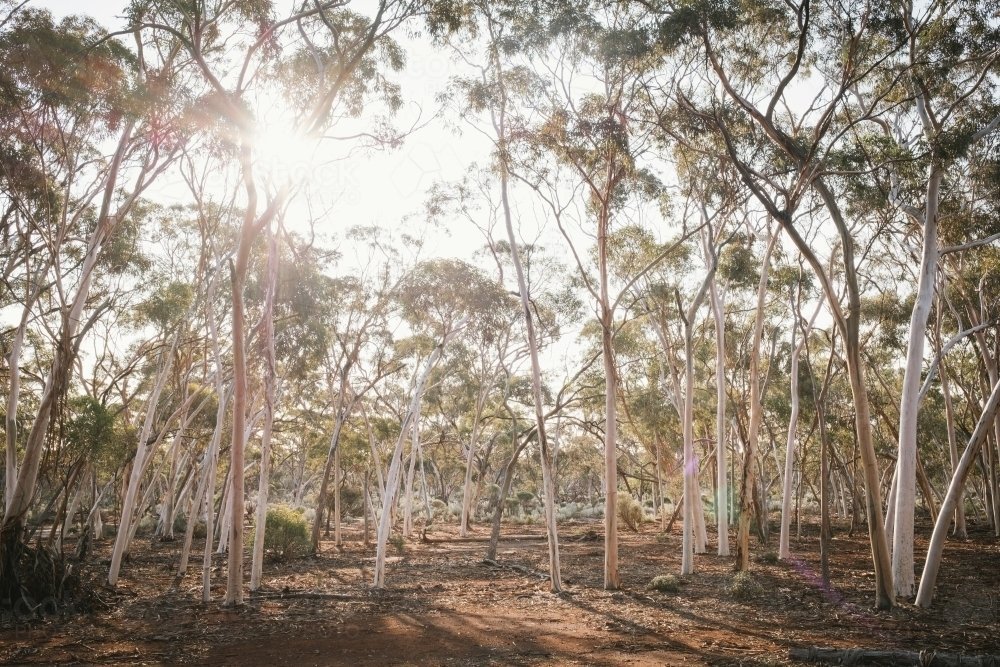 Environmental Approvals & Compliance
Our environment is protected by various legislations that dictates that any action that may have a negative impact on the environment must be assessed and only approved if that impact is deemed to be environmentally acceptable

Flora and Vegetation Survey Assessments
Focused Vision Consulting Pty Ltd (FVC) delivers high standards in flora and vegetation assessments and monitoring, serviced by an experienced in-house team of specialists.
Environmental Consultants Western Australia
Looking for support from a competent and experienced environmental consultant team? Look no further than one of the most capable and accomplished ecological assessment and environmental management companies in Western Australia, Focused Vision Consulting.
Our team of specialists are committed to working alongside clients, as part of collaborative project teams.  We can service all of your environmental consulting needs, either directly, or with our large network of trusted colleagues.  Once you've worked with us, you will realise why we are the choice time and time again for our many repeat clients who demand a team of high-performing environmental consultants.
What We Do
Focused Vision Consulting Pty Ltd (FVC) was established in 2015.  We are a boutique environmental consultancy, passionate about the delivery of high-quality services across our areas of expertise, which includes:
biological (flora and fauna) assessments
environmental assessments
environmental monitoring
environmental impact assessment
environmental approvals
environmental management and environmental management plans
environmental compliance
This range of environmental consulting services means that we can service a project from field surveys, general environmental assessments (both desktop and field surveys), environmental impact assessments and environmental approvals, through to environmental management, including preparation of environmental management plans, and compliance, including monitoring programs and compliance reporting.
Our Team and Extended Resources
The FVC team includes significantly experienced environmental consultants, all with impressive track records in their respective specialist fields.   For example, our three in-house botanical specialists have almost 50 years of experience between them.  In addition to our permanent staff, we have a number of casual staff and contractors with whom we work regularly, where additional expertise and resources are required to delivery projects.  Beyond this, we have a broad network of trusted industry colleagues.  Many of these sub-consultants are the best in the industry.  It's access to exceptional additional resources when needed that allows us to tailor project teams to include the very best minds for the job.  In doing so, we are able to offer our clients the best possible quality, with exceptional value-for-money.  This structure and resourcing model also achieves the best possible outcomes for projects.
Our Proven Track Record and Reach of Expertise
The FVC team's project experience across our range of specialty environmental consulting services is vast.  Our proud portfolio includes some iconic and landmark projects and an impressive client list.  Our client list ranges from Local government (including a position on the WALGA panel for Natural Area Management, held since 2016) and various State government departments and organisations, to mining, oil and gas, infrastructure and construction, as well as roles as specialist sub-consultants to other environmental consultants and the biggest design engineering houses in Perth.  Many of our clients are regular repeat clients who based on the quality of our work, trust us enough to return time and time again.
As individuals, our technical specialists also boast impressive lists of project experience from roles prior to FVC.  This experience also contributes to the valuable network of fellow environmental consultants and other related technical specialists that we have built over many years.  Trusted relationships that have been built are able to be continued via our flexible resourcing model, that enables us to sub-contract trusted industry colleagues when our client's projects demand the very best in their field.
A Passionate Approach that Delivers the Very Best
FVC is committed to working with clients to achieve sustainable outcomes for projects requiring environmental consultant expertise, ranging from biological assessments or monitoring, environmental impact assessments, environmental approvals or compliance and environmental management.
Our approach is based on our passion for conducting business to the highest possible standard, with unsurpassed ethics and a focus on client vision and quality outputs.
We have an undeniably amazing track record and impressive list of clients and project experience that just continues to grow.
Perhaps our success all boils down to our passionate point of difference; working with our clients, not just for them, with a focus on project needs, from beginning to end.
What's all the fuss about?
"I have worked within the environmental arena for over 15 years, within both the private and government sectors.  During this time I have worked closely with many environmental consultancy firms on various projects of varying scales. If I had to rank these consultancies, Focused Vision would be at the top!
The team's experience and moral poise always provide win-win scenarios time and again.
Their staff are professional on a multitude of different levels and always willing to go above and beyond when required.
Thank you Focused Vision"
Adam Harris, Environmental Officer, City of Cockburn, 2019
"Kellie, it's been an absolute pleasure working with you and the team! As a provider of environmental surveys, Focused Vision understand the integral role they play in contributing to the overall success of the project. They are always responsive and prepared to react professionally to changing needs, always prepared to go the extra mile. A pleasure to work with."
TJ, 2017
"Focused Vision Consulting has taken the time to get to know our business and our needs. Not only have they been able to tailor their assessments and reports to ensure they contain the information we require in an easy to use format, but they have also been able to anticipate our requirements and address them proactively. Kellie and her team always conduct themselves in a professional manner and are responsive to our needs. I would highly recommend Focused Vision Consulting."
Confidential client, 2017
"Monthly updates of progress always provided on time; report submitted was great quality; Kellie is always friendly, approachable and professional."
MB, infrastructure providing organisation, 2017
"The service you provided exceeded all expectations, we are very happy with the quality and fast turn-around considering the amount of time we had. Thank you Kellie & Will."
Saskia, HSE Administrator, Hansen Environmental, 2015
"Overall, very satisfied with the level of expertise demonstrated for the project, by a new, small private company. Competitive rates, great communication."
Mimi d'Auvergne, Environmental Manager, Oil Basins Limited, 2015